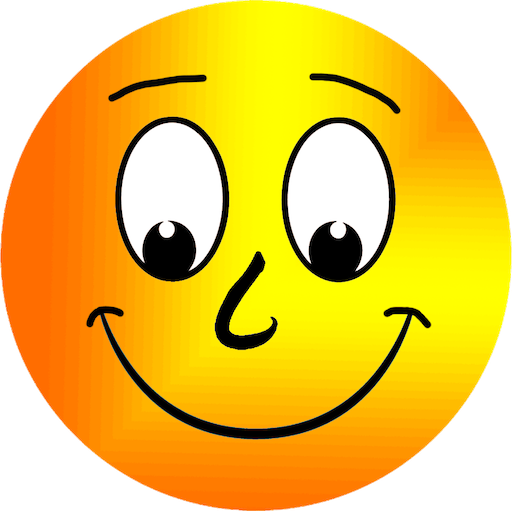 HappySwiper Game
Simple but addictive puzzle game!
Swipe the rows and columns until all squares have Happy Faces.
The first level is a 3 by 3 grid, higher levels are more difficult with more rows and columns.
This relaxing endless game has unlimited levels and shows the number of swipes.
HappySwiper is a simple offline solo game played by swiping squares in a rectangular grid.
Start the game with the Shuffle button that will scramble all squares.
The game shows a grid with different pictures, some of which have a Happy Face.
The aim of the game is to swipe the rows and columns until all the pictures in the grid show the Happy Face.
Levels 1 and 2 are easy but the subsequent levels are a lot more difficult.
Once you have completed a level you can move on to the next level with more rows and columns.
Game does not contain ads and the free download has 2 free levels.
Playing the higher levels needs a small in app purchase.
The language in the game is English or Dutch (can be set).
If you have any problems with the game or if you have any questions, mail to support@boa.nl.
Happy Swiping!
Happy Swiping!
Free download
The game does not contain ads
AlphaDigts: A Puzzle Game that Shuffles Tiles with A Twist
AppReviews: The Most Incredible Puzzle Game
Apps and Applications: Swipe Away Your Boredom with HappySwiper Game
Apps400: Happy Swiper – real way to be happy!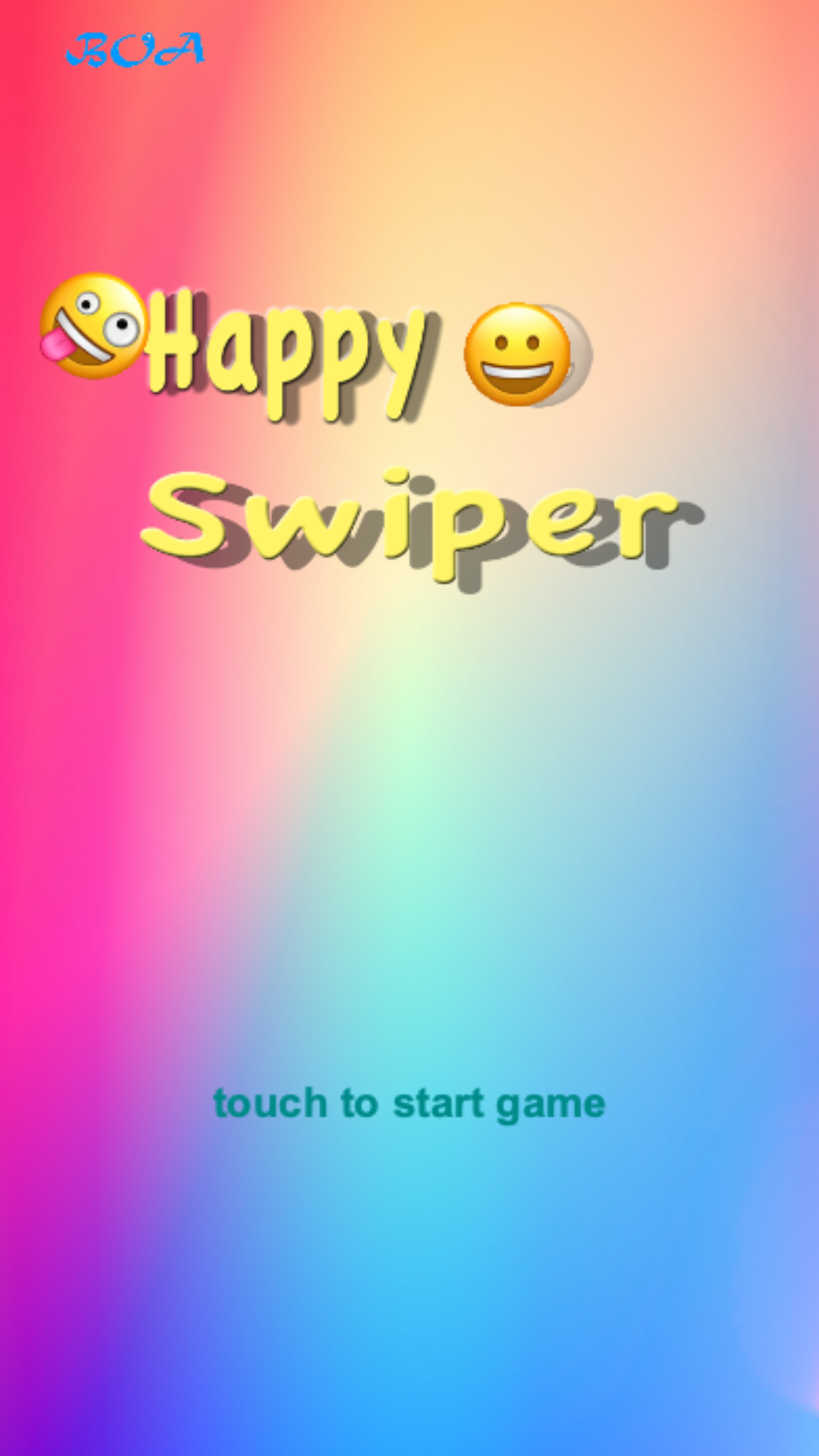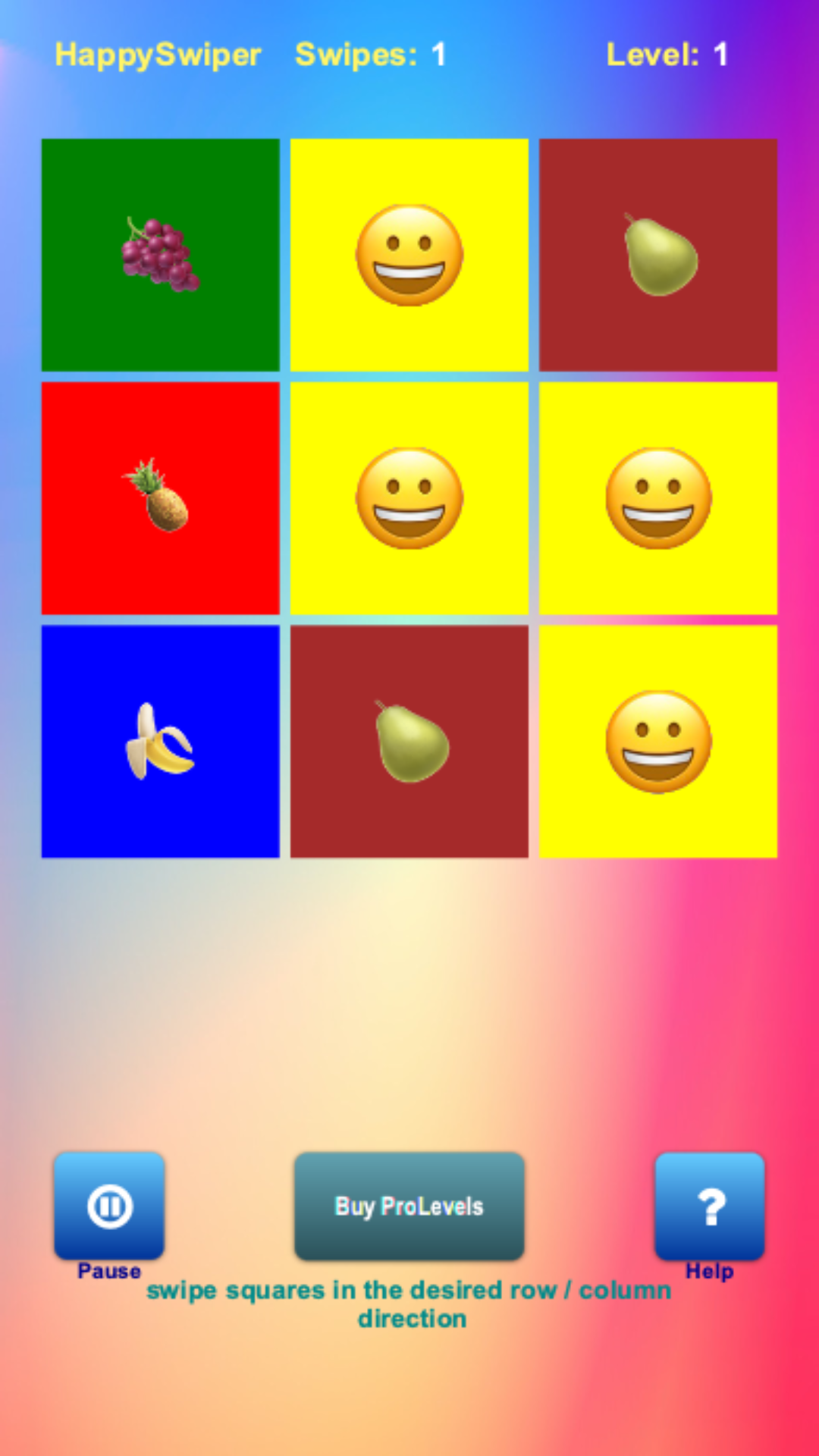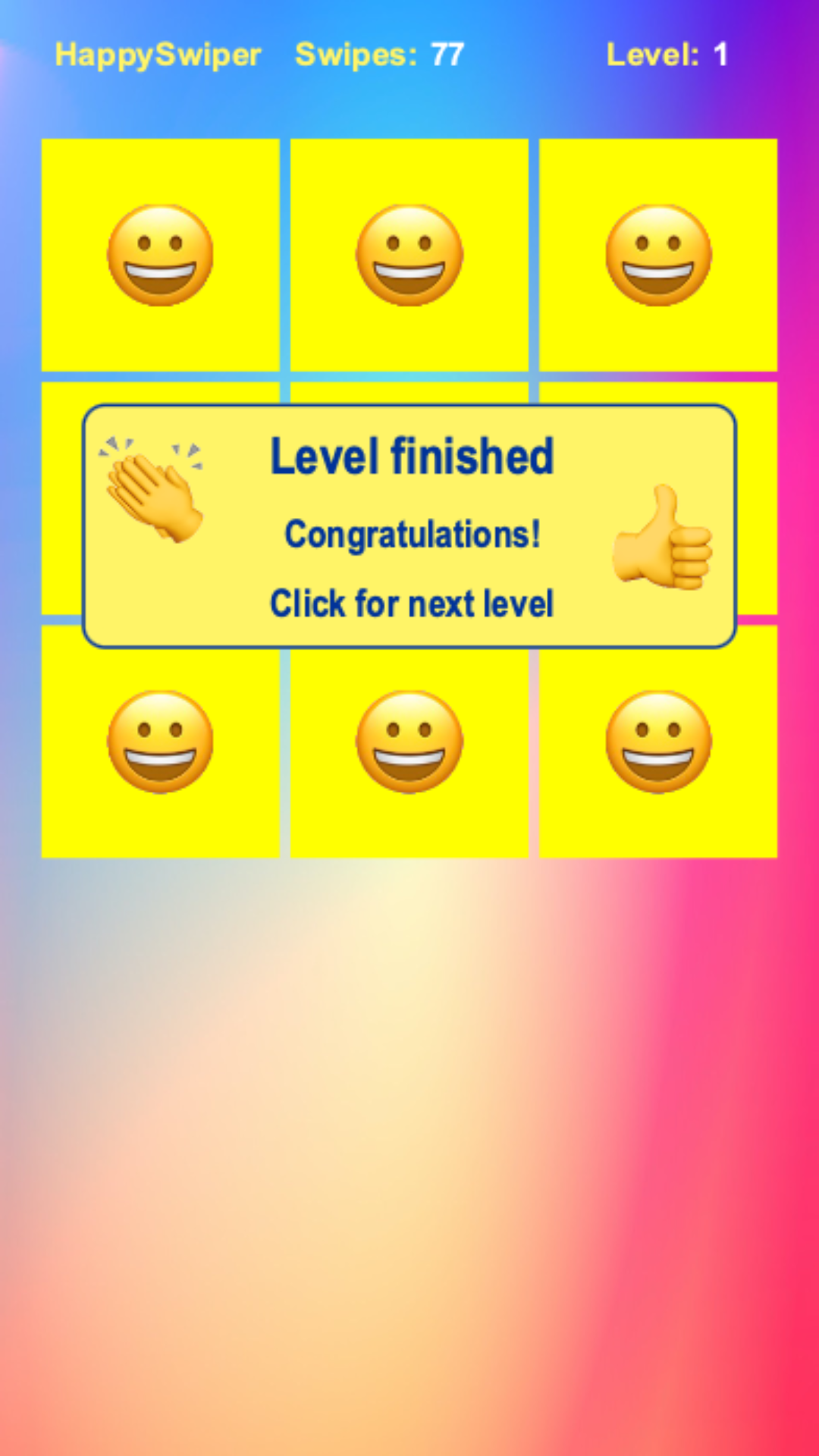 Download the iPhone and iPad version in the Apple App Store.

Download the Android version in the Google Play Store.

Download here the free demo version for Macintosh, Linux and Windows.