CoronaKiller the Game
Inspired by the classic arcade game from 1980, this game gives you a chance to kill the corona viruses.
Avoid the cheerfully moving coronas in the maze, take the syringe with vaccine and kill as many as possible.
But don't lose your masks by colliding in the corona's if you don't have a syringe.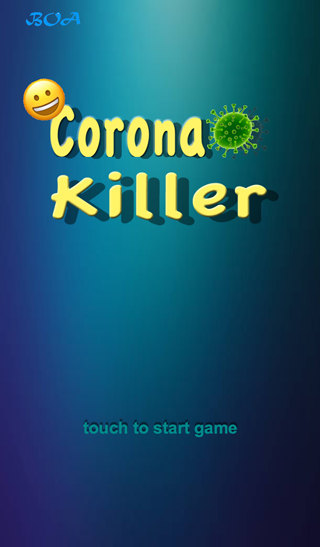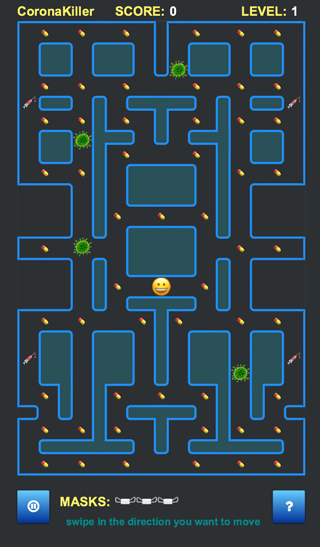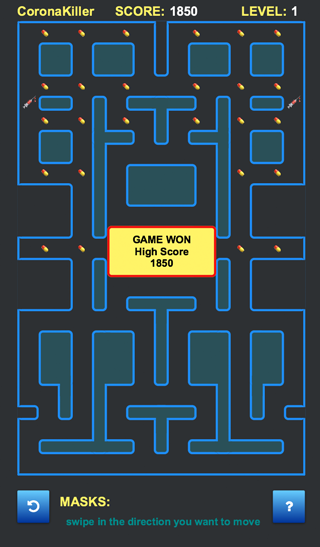 This game has unfortunately been rejected by Apple
and is therefore not available for Apple iPhone and iPad.

Reason rejection: game has reference to COVID-19.
An Android version with different name can be downloaded from the Play Store.

Here you can download a free demo version of this game for Macintosh, Linux and Windows.